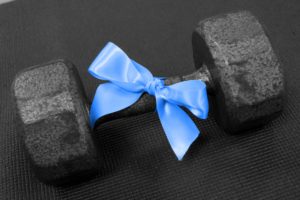 InspirFit LLC sets a new standard of exercise for those diagnosed with Parkinson's. Current research has proven exercise can greatly improve one's quality of life – slowing the Parkinson's degenerative process.
Our specialized Parkinson's exercise will:
Increase physical well being through training of strength, balance and coordination, cardio conditioning, postural habits, flexibility, gate mechanics, and spacial awareness.

Increase functional independence, allowing each client to achieve their greatest physical potential.

Inspire positive mental health through a fun fitness community environment.
Each member begins with one-on-one sessions to identify strengths and weaknesses in their skill set. Following initial sessions, clients are placed in group classes or personal training. Classes combine our athletes of similar abilities to achieve focused tasks. Sessions are recommended twice a week if client is able. One diagnosed with Parkinson's at any athletic level will find a physical match and support at InspirFit LLC. InspirFit's offerings were proudly established through a grant from the National Parkinson Foundation.
Classes are established and running. Join the fun at any time.                        .

InspirFit also offers a NEW "At-Home" video membership. Click to view more information.
http://inspirfitness.com/parkinsonsathome/
Please contact us to register – start feeling better TODAY.