InspirFit
Never again fear  walking into a big box gym without the knowledge or guidance to achieve your goals. InspirFit will provide you a path to reach the OPTIMAL YOU! Through customized workouts, constant trainer guidance and fitness variance you will up your game. Choose the environment that best fits your style - personal training or group community.
InspirFit has emerged from the sole mission of bringing health and wellness to everyone and anyone. Those who want to be fitter, stronger, faster, thinner, more balanced or just more energetic can find their way through our community. We are a fitness facility providing assistance to high end athletes, those just getting started, our senior community, those effected by Parkinson's and everyone in between - we have an offering for you. Come join the fun of a community that is way more than a workout, it is a change of life style and attitude. Step into your comfort zone. Come join us today!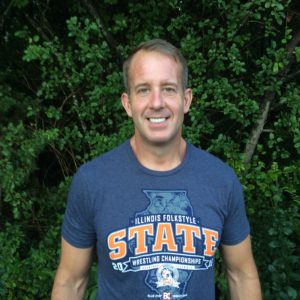 Kelly Marten
Medical Exercise Specialist/ Trainer / Owner
Kelly Marten brings 20+ years of training experience to people of various fitness levels and physical conditions, from professional athletes to clients with no fitness experience. His specialties include metabolic/core conditioning, strength training, weight loss,, physical limitation customization and having fun. His expertise with the senior population strives to extend their range of motion, increase their core and grip strength, and improve their general health. Kelly has extensive experience working with clients diagnosed with Parkinson's disease. "I push my clients hard according to their abilities in order to slow down the progression of the disease, working hard in a fun, safe environment."
Current client: "Exercise is a very important aspect of my treatment as I suffer from Parkinson's Disease. I participate in a number of different exercise classes throughout the week and have found Kelly's class to be among the best. Each class is different from the ones before holding our interest while making the class fun. Yet Kelly's routines cover all the important areas ... Flexibility, balance, cardio, and strengthening. Kelly inspires us to challenge ourselves yet he is sensitive to our different abilities. I have found him to be one of the best trainers I have ever worked with!"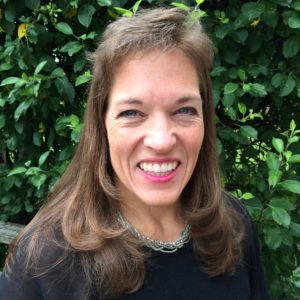 Nancy Timko
Trainer / Owner
Nancy discovered the fitness world through a weight loss journey. After working with trainer, Kelly Marten, cutting her body weight in half, losing 162 1/2 pounds, health and fitness has just become a way of life. InspirFit is the result of wanting to share the passion and knowledge of how to be fit with others. Nancy loves to pass on her experience, love for food and inspiration to others. She competed this year in the CrossFit Open and placed 21st in the world in her scaled master's age bracket.
"If I can do it, anyone can - you just have to want it bad enough!"